Why choose us?
You will have a chance to enjoy the real feeling of the Mekong Delta's nature beauty, fully enjoy the essence, the most characteristic of the Mekong Delta. We take you to visit all the beautiful and peaceful places but not too crowded or touristic, where you can experience what is the local's normal life and join in their activities such as: fishing, enjoy the fish massage, try the Vietnamese traditional cakes, visit seasonal fruit gardens, dinner on the Can Tho cruise ………
Itinerary
DAY 1: HO CHI MINH – CAN THO
07h00: Tour guide and Travel bus of Hello Viet Nam company will come to pick you at 28/3 Bui Vien street, Pham Ngu Lao, District 1, Ho Chi Minh city. Start to go to Can Tho city.
08h20: Stop at Mekong Restop Tien Giang to have breakfast.
11h00: You will stop to visit Binh Thuy ancient house was buit with Vietnamese – French style and that is also a house where the film "The Lover" of Jean-Jacques Annaud in 1990.
12h00: After admiring the ancient house, you will move to a habour and transfer to boat and start to explore the Mekong trip by:
Firstly, you will the only one floating fish farm and try their product (fryed-chopped fish) and take a look of some special fish as: Archer fish (1 of the top 10 hunter fish because of their way of hunting).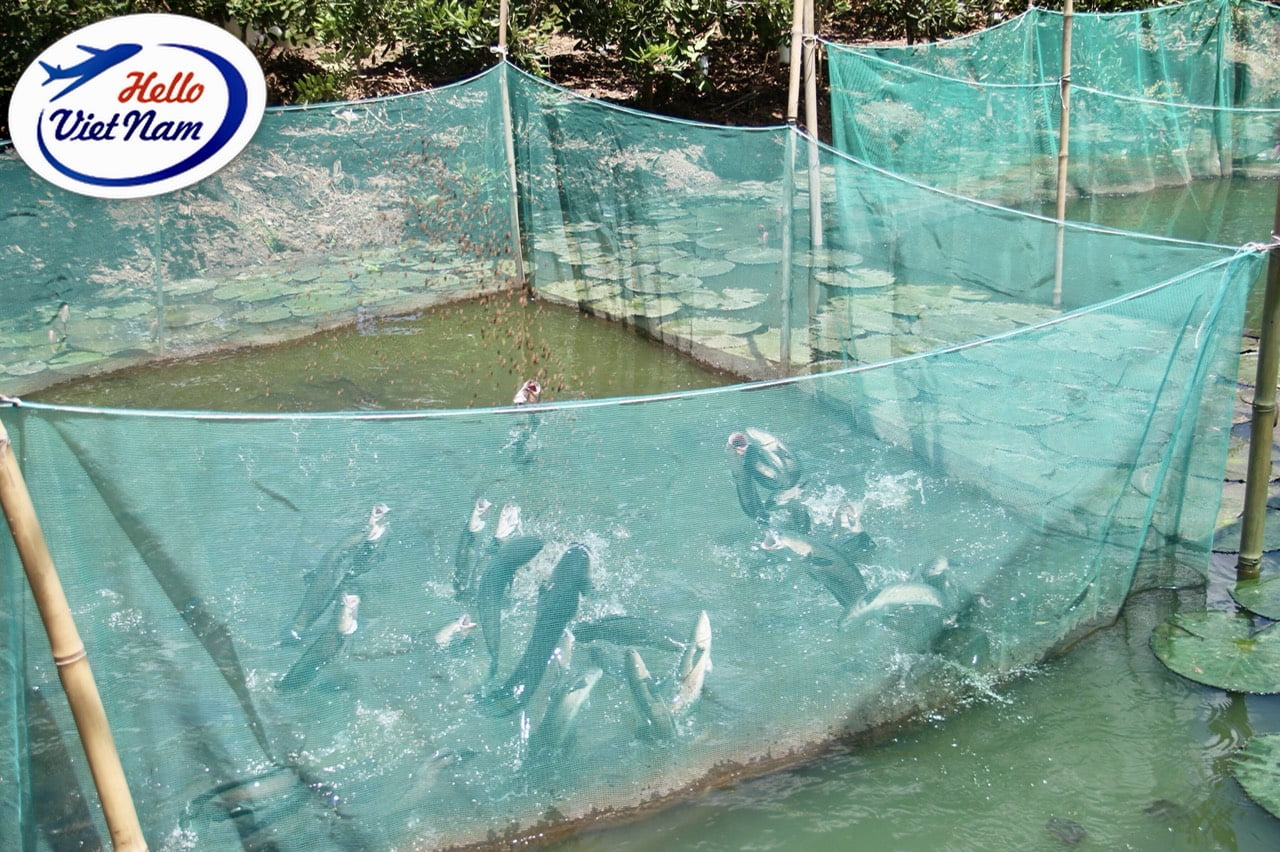 After the floating fish farm, you will move to visit some seasonal fruits garden to pick fruits by yourself as much as you want to enjoy at the garden, or they will serve you.
Next, you will visit a local house to joint in a cooking class with the Vietnamese traditional cake, and enjoy a buffet cake with 7 kinds of VNese traditional cake made by local.
After that, you will come to another garden to see what is the skill called: "flying snakehead fish" and enjoy guavas organic from the garden of local.
14h00: To finish the first day, you will enjoy the local lunch of Mekong Delta with the specialties made by local of that islet.
16h00: We will take you to your hotel, check in and take a rest.
18h30 – 18h30: We will pick you to go to the riverside restaurant to enjoy dinner with Vietnamese style.
DAY 2: CAN THO – DONG THAP (LOTUS FLOWER CITY) – HO CHI MINH
07h00: Tour guide will come to pick you at your hotel and go to visit the Cai Rang floating market – the biggest floating market of Mekong Delta by boat.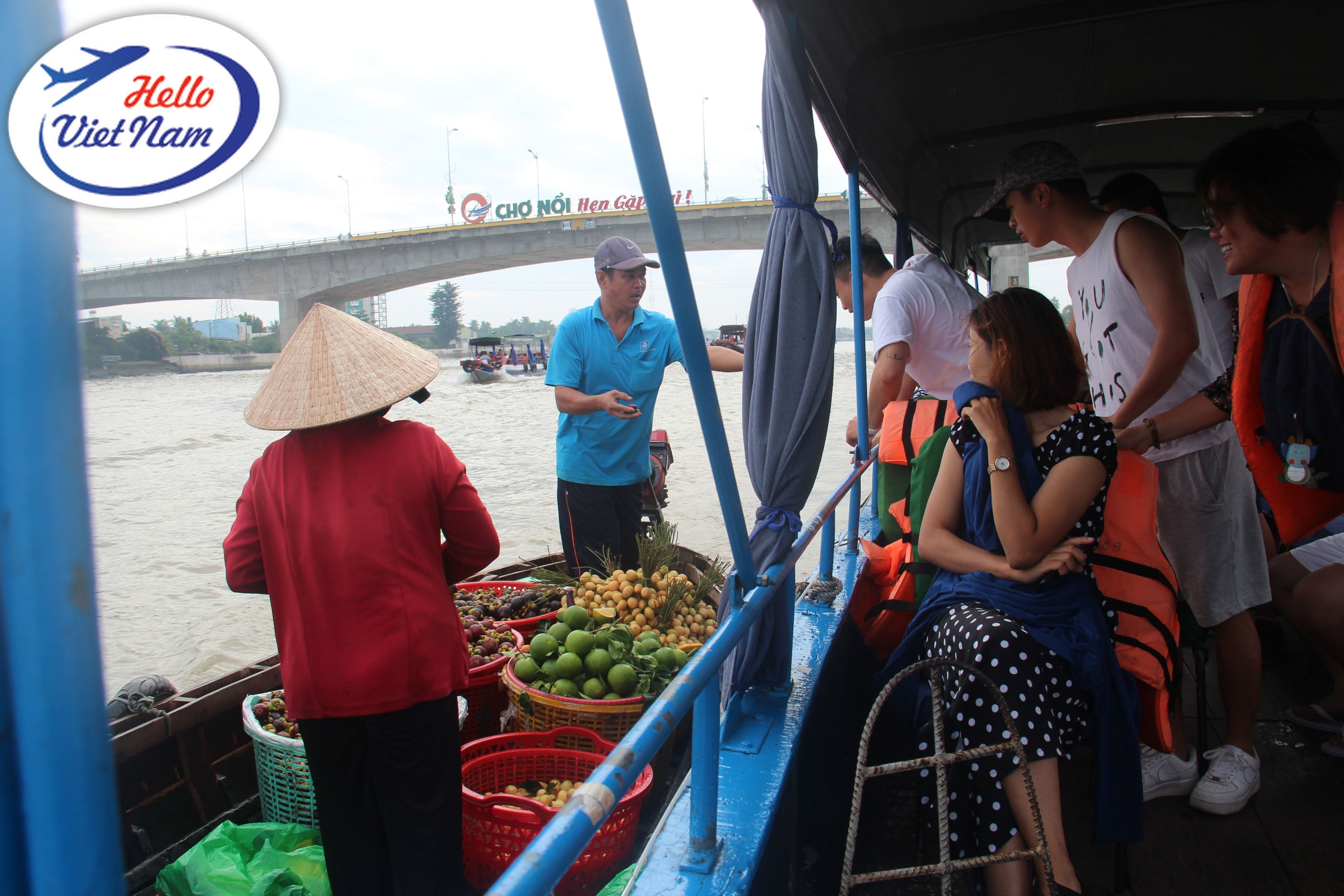 09h00 – 09h30: you will be back to main land and we will take you to Dong Thap city to visit the city of Lotus Flowers – Viet Nam national flower. It takes you about 2 hours on our travel bus.
11h30: Arrive Gao Giong eco tourism area to see how is the beauty and peaceful of Dong Thap city by cruising along the small canal with a lot of lotus flowers around you. This is a really good place to enjoy the peaceful of Mekong Delta.
Have Lunch
We end our sightseeing trip at Dong Thap. Back to Saigon by bus.
Finish trip in Ho Chi Minh at 18.00 pm.