The cave system of Phong Nha park was discovered by a Frenchman in the late 19th century, with the magnificent Phong Nha cave being the first to be surveyed in 1990 by a team of cavers who recognized its tourism potential.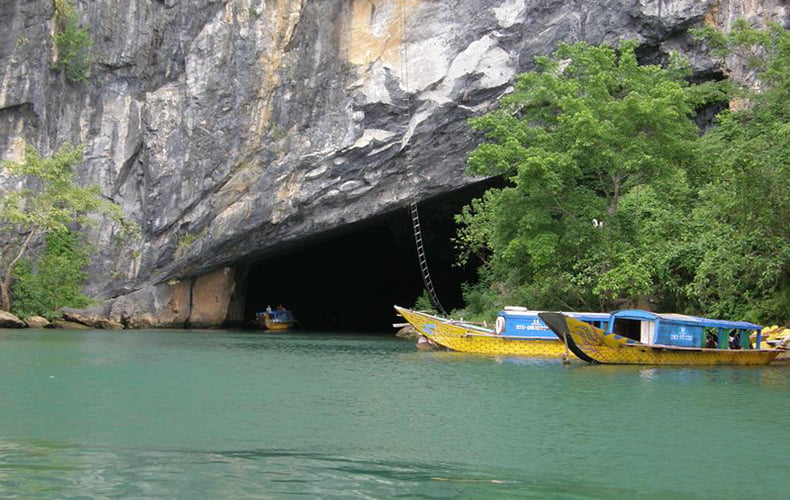 In 1992 the cave was given the title of the worlds longest river cave with a length of 7.729km and the first 1.200 meters of the cave was opened up for public viewing. It is only accessible by boat and features an underground river.
The caverns that are open to tourists are quite close to the mouth of the cave. Just as you enter, to the right, the boat puts out on a landing giving on to a set of stairs that leads to two caverns, or grottos. At 400 million years of age, these are some of the oldest limestone formations in the world. The curiosities produced when water trickles slowly through limestone for eons are visible everywhere. Intricate stalactites, stalagmites and ground formations are on display everywhere — it's truly an underground wonderland.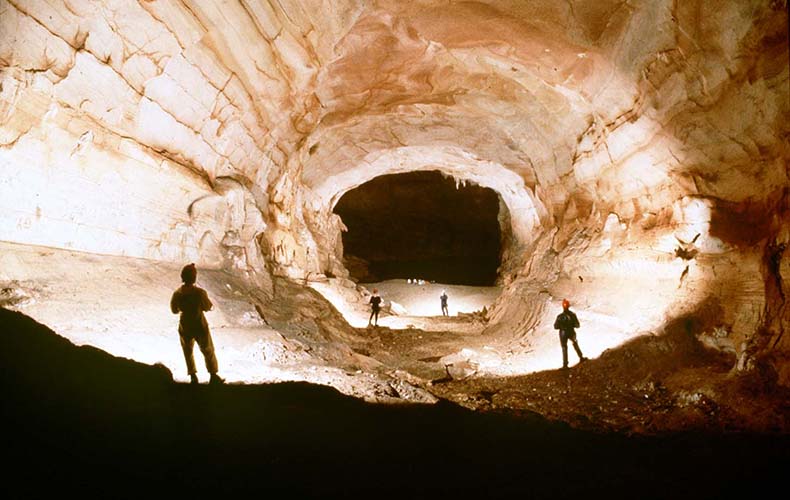 The first cave is called Court Cave because the formations call to mind the king and his royal court, including elephants flanking the throne. It takes a bit of imagination, but it's not too much of a stretch. Further in the cave is Angel Cavern with a large grotto that looks like an angel. There's even a huge stalagmite that looks remarkably like Ho Chi Minh. Many of the grottos are lit with coloured lights, but otherwise the cave is not over developed or altered, other than a good set of stairways and walkways…